Why Soil Moisture Can Impact Tillage Decisions
November 14, 2019 | By Rupp Seeds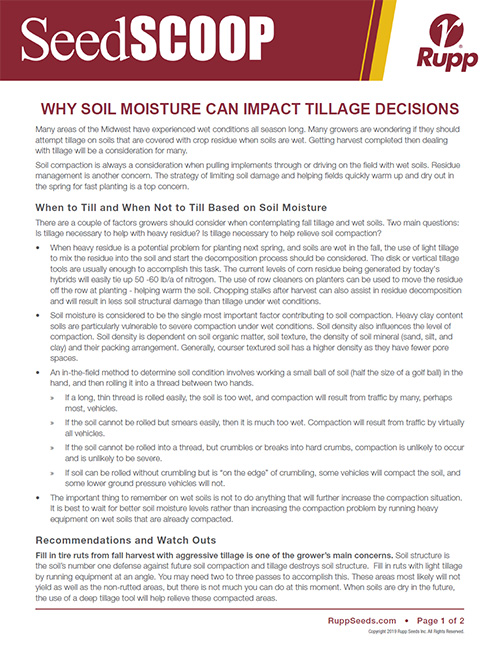 Many areas of the Midwest have experienced wet conditions all season long. Many growers are wondering if they should attempt tillage on soils that are covered with crop residue when soils are wet. Getting harvest completed then dealing with tillage will be a consideration for many.
Soil compaction is always a consideration when pulling implements through or driving on the field with wet soils. Residue management is another concern. The strategy of limiting soil damage and helping fields quickly warm up and dry out in the spring for fast planting is a top concern.
Read more on when to till and when not to till based on soil moisture in this issue of SeedScoop.
SeedSCOOP - Why Soil Moisture Can Impact Tillage Decisions