Using Soil Samples to Manage Fertility in Soybean
January 13, 2020 | By Rupp Seeds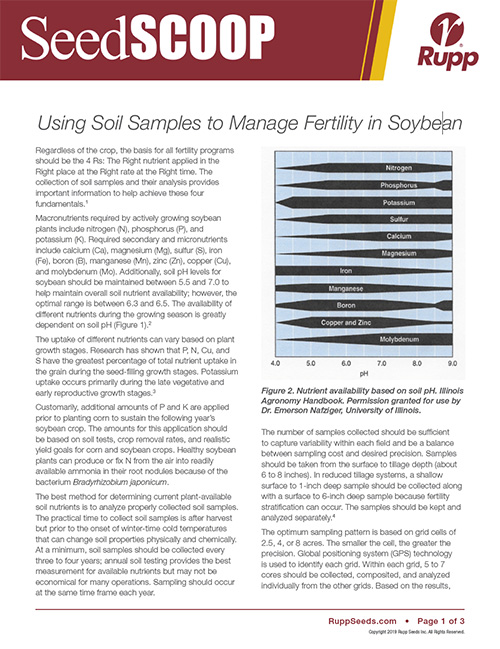 Regardless of the crop, the basis for all fertility programs should be the 4 Rs: The Right nutrient applied in the Right place at the Right rate at the Right time. The collection of soil samples and their analysis provides important information to help achieve these four fundamentals.

The best method for determining current plant-available soil nutrients is to analyze properly collected soil samples. The practical time to collect soil samples is after harvest but prior to the onset of winter-time cold temperatures that can change soil properties physically and chemically. At a minimum, soil samples should be collected every three to four years; annual soil testing provides the best measurement for available nutrients but may not be economical for many operations. Sampling should occur at the same time frame each year.

Learn more about how to sample how to understand the laboratory results in this issue of SeedSCOOP.

SeedSCOOP - Using Soil Samples to Manage Fertility in Soybean