Soybean Germination Issues
April 21, 2020 | By Rupp Seeds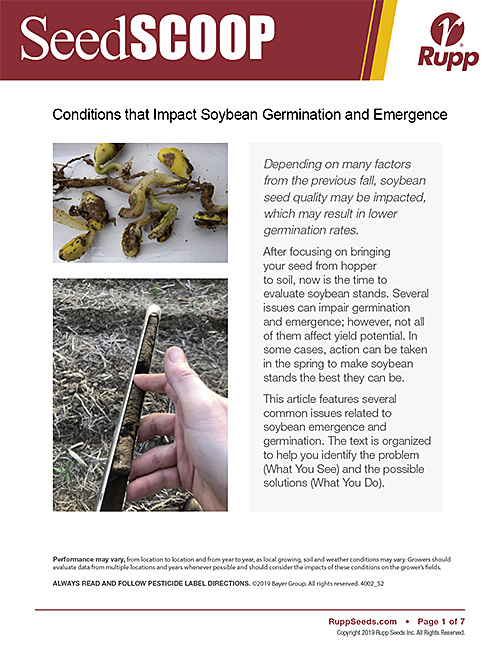 Several issues can impair soybean germination and emergence; however, not all of them affect yield potential. In some cases, action can be taken in the spring to make soybean stands the best they can be.
This article features several common issues related to soybean germination and emergence:
Herbicide Injury
Cold Temperatures
Soil Crusting
Diseases
Insects
Planter Malfunction
The text and photos show you "What You See" to help identify the problem and "What You Do" which offer possible solutions. Read more in this issue of SeedScoop.

Soybean Germination Issues