Optimum Planting Conditions and Seed Placement for Soybeans
April 13, 2021 | By Rupp Seeds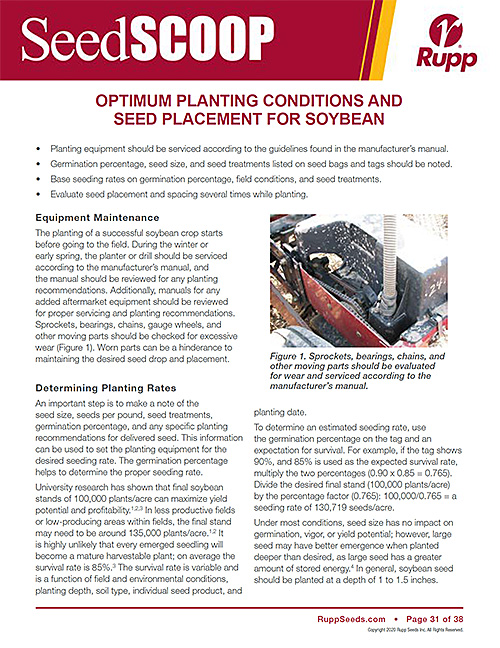 Selecting the right seed for your field is your first chance to affect your yields. Planting time is the next critical time. Planting into optimum conditions with proper seed placement will get your soybeans off to a great start.
Keep these things in mind as you prepare to plant your soybeans this season.
Planting equipment should be serviced according to the guidelines found in the manufacturer's manual.
Germination percentage, seed size, and seed treatments listed on seed bags and tags should be noted.
Base seeding rates on germination percentage, field conditions, and seed treatments.
Evaluate seed placement and spacing several times while planting.
Read more in this issue of SeedScoop.

Optimum Planting Conditions and Seed Placement for Soybeans