Mid Season Corn Diseases
July 13, 2020 | By Rupp Seeds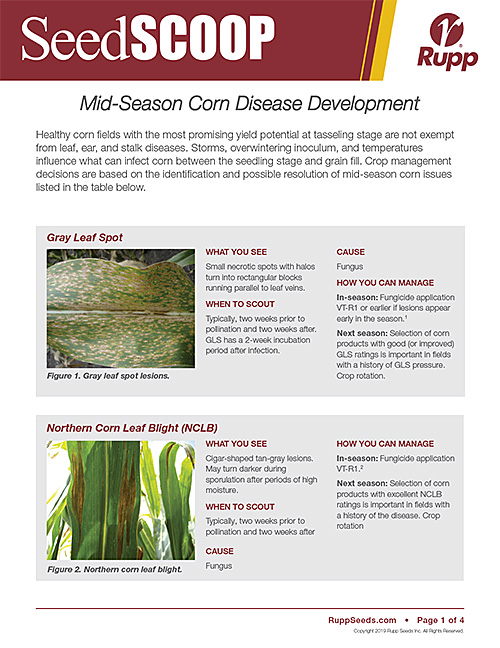 Healthy corn fields with the most promising yield potential at tasseling stage are not exempt from leaf, ear, and stalk diseases. Storms, overwintering inoculum, and temperatures influence what can infect corn between the seedling stage and grain fill. Crop management decisions are based on the identification and possible resolution of these mid-season corn issues:
Gray Leaf Spot
Northern Corn Leaf Blight (NCLB)
Fusarium
Southern Rust
Bacterial Leaf Streak
Goss's Wilt
Stewart's Wilt
In this issue of SeedScoop you will learn when to scout for this diseases, how to identify them, what causes them, and how to manage them for this season or next season.

Mid Season Corn Diseases