Manure Management
October 30, 2019 | By Rupp Seeds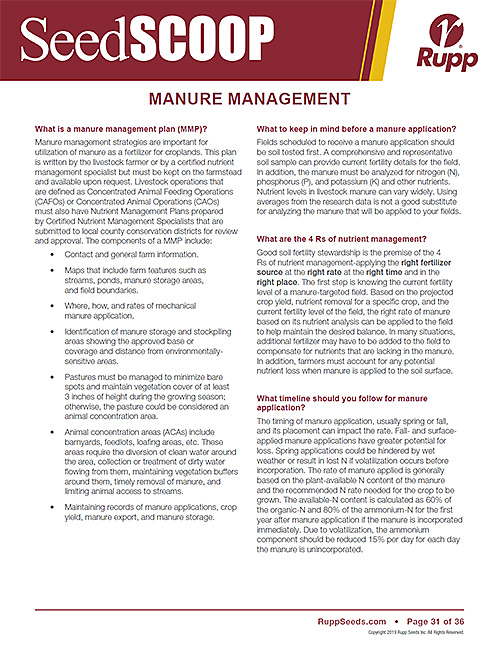 Manure management strategies are important for the utilization of manure as a fertilizer for croplands. This issue of SeedScoop talks about the components of a Manure Management Plan and other details to consider when using manure to fertilize your crops.
What to keep in mind before a manure application?
The 4 Rs of nutrient management
What timeline should you follow for manure application?
What are the benefits and challenges of using manure as a fertilizer?
What are the commonly used methods of manure application?
What are the pros and cons of using center pivots for manure application?
Read more in this issue of SeedScoop.

SeedSCOOP - Manure Management