How do Fungicides Reduce Disease Pressure in Corn
March 30, 2020 | By Rupp Seeds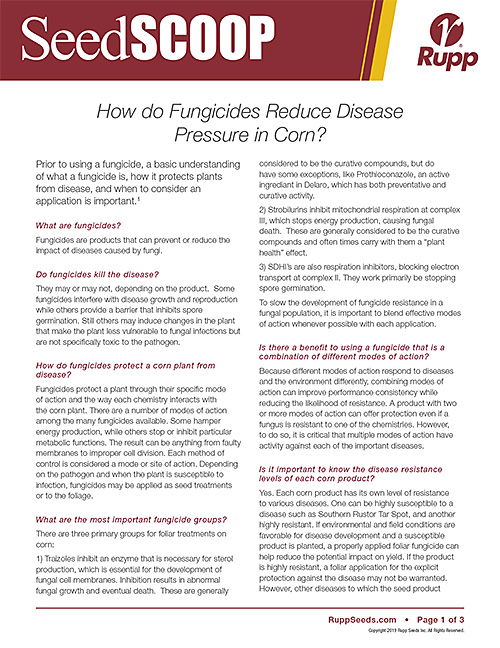 Fungicides are products that can prevent or reduce the impact of diseases caused by fungi. Fungicides vary on how they attack diseases. Some fungicides interfere with disease growth and reproduction while others provide a barrier the inhibits spore germination. Others may induce changes in the plant that make the plant less vulnerable to fungal infections but are not specifically toxic to the pathogen.
Fungicides protect a corn plant through their specific mode of action and the way each chemistry interacts with the corn plant. There are a number of modes of action among the many fungicides available.
Read the full issue to learn about; the three primary fungicide groups used for foliar treatments on corn, what the benefits are to using a combination of modes of actions, how corn product disease resistance effects fungicide use and recommendations for scouting and application.

How do Fungicides Reduce Disease Pressure in Corn