Estimating the Potential Yield of a Soybean Crop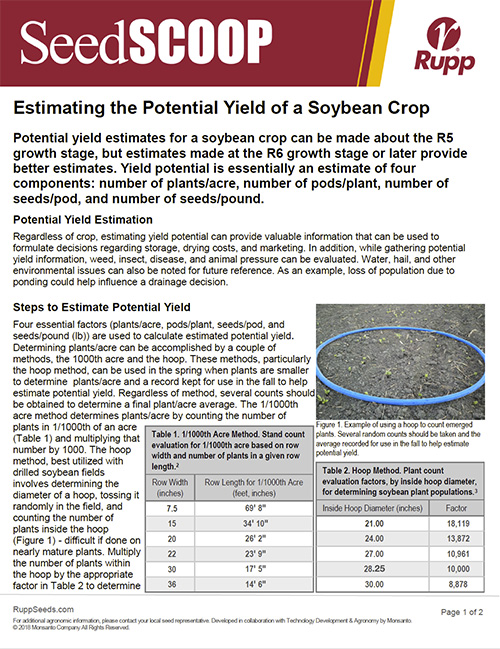 Potential yield estimates for a soybean crop can be made about the R5 growth stage, but estimates made at the R6 growth stage or later provide better estimates. Yield potential is essentially an estimate of four components: number of plants/acre, number of pods/plant, number of seeds/pod, and number of seeds/pound.
Estimating yield potential can provide valuable information that can be used to formulate decisions regarding storage, drying costs, and marketing. Learn the steps to estimating potential yield in your soybean fields in this issue of SeedScoop.

Estimating the Potential Yield of a Soybean Crop