Burndown Applications and Soybean Planting
April 5, 2021 | By Rupp Seeds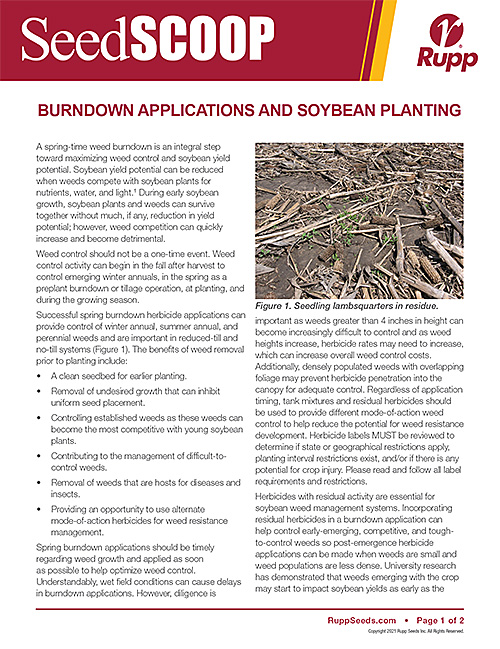 A spring-time weed burndown is an integral step toward maximizing weed control and soybean yield potential. Soybean yield potential can be reduced when weeds compete with soybean plants for nutrients, water, and light. During early soybean growth, soybean plants and weeds can survive together without much, if any, reduction in yield potential; however, weed competition can quickly increase and become detrimental.
Weed control should not be a one-time event. Weed control activity can begin in the fall after harvest to control emerging winter annuals, in the spring as a preplant burndown or tillage operation, at planting, and during the growing season.
Read more about how successful spring burndown herbicide applications can provide control of winter annual, summer annual and perennial weeds in this issue of SeedScoop.

Burndown Applications and Soybean Planting