Black Layer Helps Guide Corn Harvest Timing
September 21, 2021 | By Rupp Seeds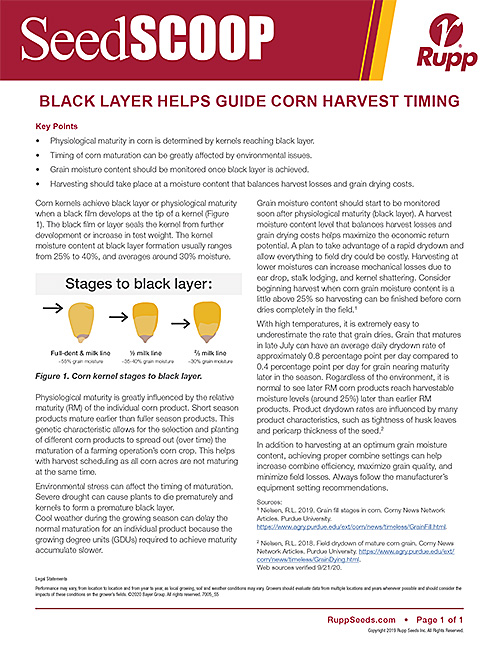 Corn kernels achieve black layer or physiological maturity when a black film develops at the tip of a kernel. The black film or layer seals the kernel from further development or increase in test weight. The kernel moisture content at black layer formation usually ranges from 25% to 40%, and averages around 30% moisture.
When you are preparing to harvest your corn crop, keep these key points in mind:
Physiological maturity in corn is determined by kernels reaching black layer.
Timing of corn maturation can be greatly affected by environmental issues.
Grain moisture content should be monitored once black layer is achieved.
Harvesting should take place at a moisture content that balances harvest losses and grain drying costs.
Learn more in this issue of SeedScoop.

Black Layer Helps Guide Corn Harvest Timing