Benefits of Soybean Nodulation
March 24, 2020 | By Rupp Seeds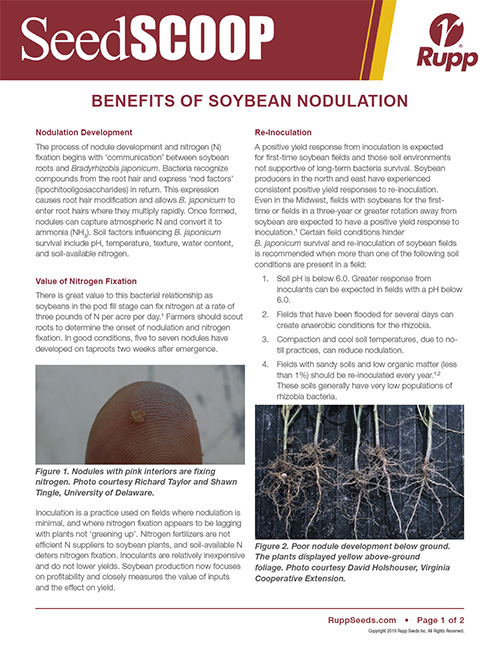 Inoculation can add 1 to 10 bu/acre to your soybean crop by increasing nodulation development! The good news is that all treated soybeans from Rupp are treated with Liftoff seed treatment and include select inoculants.
Inoculation aids nodule development which in turn helps soybeans capture atmospheric nitrogen (N) and convert it into ammonia (NH3). During the pod fill stage, soybeans can fix nitrogen at a rate of up to three pounds of N per acre per day.
The value of nitrogen fixation and supply comes almost solely from the relationship between Bradyrhizobia japonicum bacteria and soybean root hairs. Various field conditions can hinder this relationship, but inoculation and re-inoculation can help. Learn more in this issue of SeedScoop.

Benefits of Soybean Nodulation