Benefits and Limitations of Late Burndown Herbicide
April 14, 2020 | By Rupp Seeds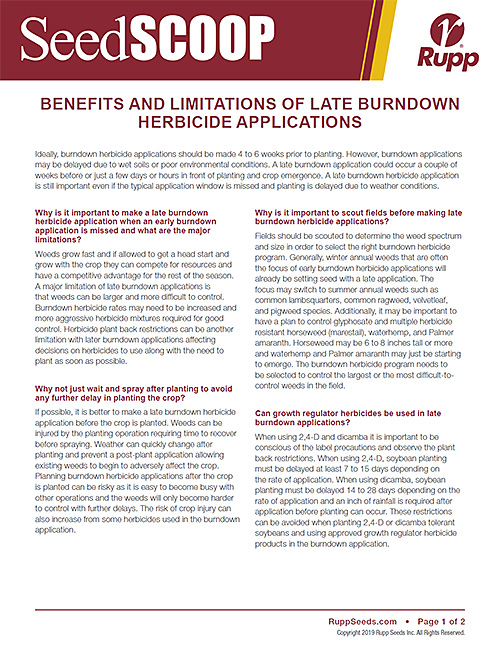 Ideally, burndown herbicide applications should be made 4 to 6 weeks prior to planting. However, burndown applications may be delayed due to wet soils or poor environmental conditions. A late burndown application could occur a couple of weeks before or just a few days or hours in front of planting and crop emergence. A late burndown herbicide application is still important even if the typical application window is missed and planting is delayed due to weather conditions.
Why should I make a late burndown application?
Why not wait and spray after planting?
How do I control resistant weeds?
Find out answers to these questions and more in this issue of SeedScoop.

Benefits and Limitations of Late Burndown Herbicide